Minnesota Report
With Governor Tim Walz (DFL-MN) constitutional requirement to call a Special Session in order to reconstitute his executive powers, it only forces a date to reconvene the legislature, but doesn't ensure any significant pressure to bring about a resolution.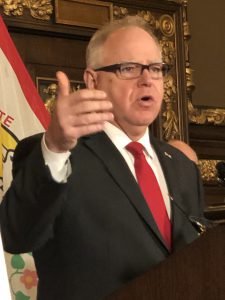 Prior to the last Special Session, We had had three months of a Stay at Home order, the Twin Cities had burned in the aftermath of George Floyd's murder at the knee of now disgraced former Minneapolis police officer Derek Chauvin, who as we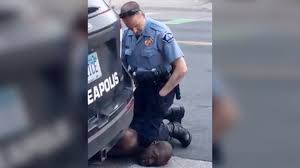 have learned is still licensed in Minnesota, and the unresolved issues from the regular session, like the Bonding Bill still remain.
The floor activity regarding legislative affairs had House Minority Leader Kurt Daudt (R-31A, Crown) blocking passage of the Bonding Bill, while grandstanding and calling for legislative involvement in determination of decisions regarding our state's response to COVID-19,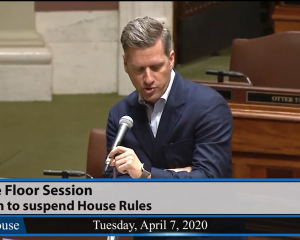 rather than unilateral authority of Governor Walz. Senate DFLers voting against the Senate's version of a Bonding Bill, because the senate majority under the leadership of Sen Paul Gazelka (R-09, Nisswa) was unwilling to entertain any legislative

reform on public safety and criminal justice, which effectively ties these two issues together.
Most recently, under Gazelka's direction the Senate is focused on a law and order response to the Minneapolis and St Paul protests and burnings, the slow response of police and the national guard, especially Minneapolis' 3rd Precinct on Lake Street and the forced removal of the Christopher Columbus statue on the Capitol Grounds.
The two sides seem to be talking past one another and we are not hearing, or seeing any structural change that will foster an agreement. Walz and the DFL House are seeking systemic reforms in public safety and criminal justice, along with a Bonding Bill, the Republican controlled senate seeks accountability for the lawlessness and Daudt was to wrestle away powers from the chief executive. Nothing has changes since June 13th.
Conversations are taking place between chambers and with the Governor office, but the two sides seem intractable unless someone steps forward to detonate the logjam. We believe that person is Gazelka, but even if he does, it is doubtful Daudt will step inline and it will be left to seven roguish members of his caucus to break with him to facility the 81 votes necessary to pass a Bonding Bill. This part is the easiest since it means important projects in these legislator's home districts during an election year.