National & Minnesota Report
On Friday, Congressman Pete Stauber (R-MN08) transcended on the MN State Capitol to criticize the visit by Secretary of the Interior Deb Haaland came to Minneapolis to highlight the regions use of parks as a public asset. Why because he wanted to call attention to the fact he has invited her up to the Iron Range and after the objection to the permits for PolyMet and Twin Metals mining operations, sought to juxtapose himself again this backdrop.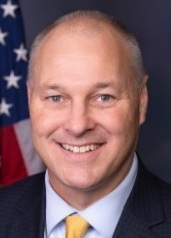 After his opening comment and during questions we asked where the industry heads were to discuss the reasons for the permit rejections, when PolyMet proposes a pit to contain hazardous waste caused by the sulfide mining and leave it to decay for 500 years. We wanted to ask why Minnesotan's should trust an industry without any history of environmental standard successes, one which only takes and leaves wreckage behind.
While listening to Stauber we also asked if he wanted to be the Toxic Avenger? Which if you have ever seen the movie, is a do-gooder super hero trying to use the powers of toxic waste for good. If it is jobs versus the environment then it is a poor decision, because why can't companies adhere to a simple premise, do no harm. If you use water, return it at the same pH and same temperature in which it was extracted. Do what is right not what is the least costly and your customers will reward you.
It's just that simple and if there is a need for chemical treatment of the waste there is another set of high-paying jobs.