Minnesota Report
The 2019 Minnesota State Fair attendance was a record-setting 2,126,551, now granted there was a lot of repeat visitors, but it is impressive none the less. Checks & Balances attended the fair four times and we have a few features of the trips to share.
Publisher Shawn Towle, soon to be an announced candidate for Congress in the 6th Congressional District stopped by the Republican Party booth and saluted the President in the most appropriate fashion. The reference to the Roman Coliseum should be applied here.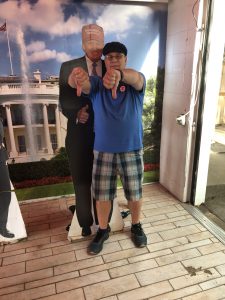 The first being the annual State Fair Polls from each of the legislative booths The Minnesota House of Representatives 2019 State Fair Poll and the Minnesota State Senate 2019 State Fair Poll which we always call attention to had robust participation.  We always follow these questions into the legislative session because it provides somewhat of a primer for what is top of mind with legislative leadership.
The House results are https://www.house.leg.state.mn.us/sessiondaily/Story/14008 The Senate results are https://www.senate.mn/departments/secretary/info/statefair
In addition, home town artist Dessa, also known for her political consciousness, graced the Leinenkugel Lodge during the last two nights of the fair.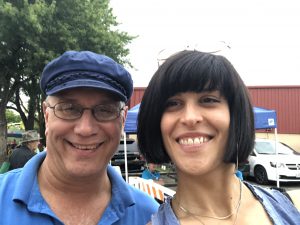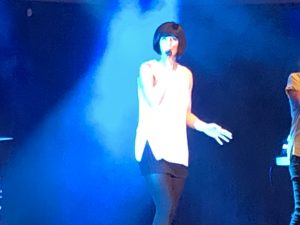 Once again, the crop art took on a political bent. State Auditor Julie Blaha even submitted an entry and took a prize with Third Premium.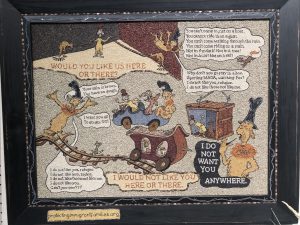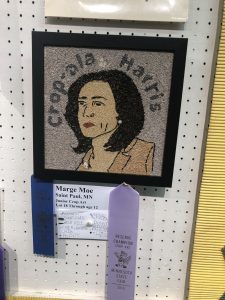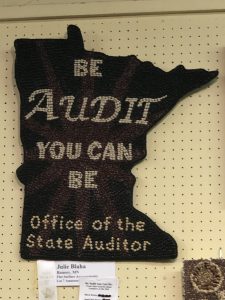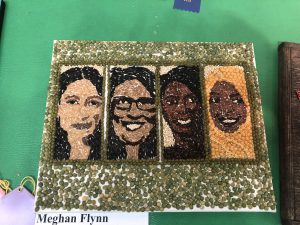 The Great-Minnesota-Get-together remains great.