Minnesota Report
The 2019 Minnesota State Fair attendance was a record-setting 2,126,551, now granted there was a lot of repeat visitors, but it is impressive none the less. Checks & Balances attended the fair four times and we have a few features of the trips to share.
Publisher Shawn Towle, soon to be an announced candidate for Congress in the 6th Congressional District stopped by the Republican Party booth and saluted the President in the most appropriate fashion. The reference to the Roman Coliseum should be applied here.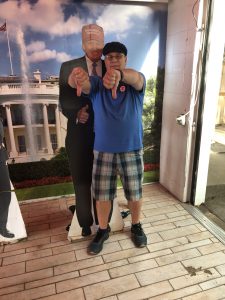 The first being the annual State Fair Polls from each of the legislative booths The Minnesota House of Representatives 2019 State Fair Poll and the Minnesota State Senate 2019 State Fair Poll which we always call attention to had robust participation.  We always follow these questions into the legislative session because it provides somewhat of a primer for what is top of mind with legislative leadership.
The House results are https://www.house.leg.state.mn.us/sessiondaily/Story/14008 The Senate results are https://www.senate.mn/departments/secretary/info/statefair
In addition, home town artist Dessa, also known for her political consciousness, graced the Leinenkugel Lodge during the last two nights of the fair.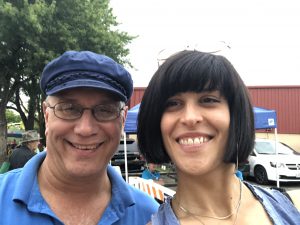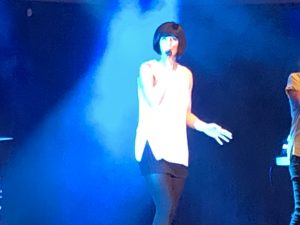 Once again, the crop art took on a political bent. State Auditor Julie Blaha even submitted an entry and took a prize with Third Premium.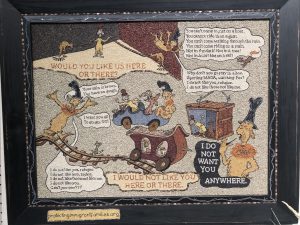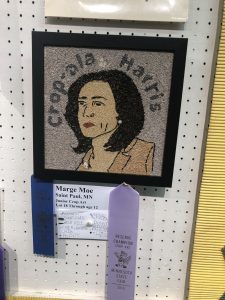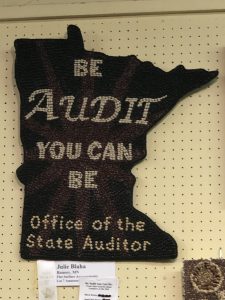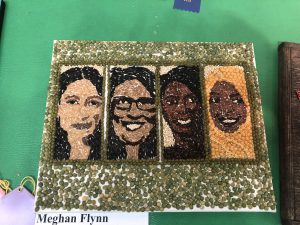 The Great-Minnesota-Get-together remains great.
If you want to be memorable in Minnesota State Capitol politics it is good if you are referred to as something other than your name. It is often helpful when a term or a phrase can be applied to your, group, issue or initiative. If you want to be known as something...
There were a number of firsts that occurred in the 1998 Governor's race besides the My Three Sons Primary and the election of third-party candidate Jesse Ventura, In 1997, the Ted Mondale for Governor campaign took out, what is known as the First Paid Political...
The NPR show 1A ran a program on Ranked Choice Voting today, and Checks & Balances Publisher Shawn Towle sought a spot on the panel. When called back by producer Andi McDaniel he was informed the panel was full but could submit a comment through the voicemail...
In politics, the old adage is "Follow the Money." If you are concerned about the effects of the Citizen's United decision and the Koch Brothers influences on politics, then this story merits attention.  Originally, we thought the John and Laura Arnold Foundation was...
Last year, we published a controversial and disturbing piece on House Ways & Means Chairman, Jim Knoblach (R-14B, St Cloud) regarding claims made by his daughter on her Facebook...
Originally posted April 20, 2001 When the Vice-President of the United States calls someone who may believe is the person actually in charge, you stop and take notice.  So seems to have been with the state House Majority Leader Tim Pawlenty (R – 38B,...
Originally published April 04, 2000 Original Title: Another Change in Parties? KSTP talk radio host Jason Lewis openly speculated on his program about the possibility of other members of the legislature leaving the Republican Party for greener pastures with the DFL....
If the St Paul Charter Commission votes to place Ranked Voting on the ballot in November, St Paul is poised to be a significant battlefront in the protection of public pension programs. With Republicans in control of both houses of the legislature, we are prepared for...
Some disturbing information has come to our attention, alleging Rep. Jim Knoblach (R-14B, St Cloud) engaged in an abusive relationship with his daughter Laura, which if true are damning. We have received screenshots from her personal Facebook page, which has since...
Minnesota Report When we listened to House Minority Leader Kurt Daudt (R-31A, Crown) discuss the ongoing budget negotiations, of which he is not a participant in the discussions, we found it interesting that he declared his assessment of where the state can go based...
read more
Minnesota Report We were in conversation with appointed St Paul Ward 6 City Council Member Kassim Busuri yesterday morning when we learned he would be filing to seek the seat rather than adhering to the pledge he original made, not to run when he was originally...
read more
Minnesota Report Earlier in the legislative session, we discussed with Rep Rod Hamilton (R-22B, Mountain Lake) his enrollment in the Medical Marijuana program and he relayed how he was going to sign up but hadn't as of yet, because he had moved to a new address and...
read more
Minnesota Report People were told Sunday negotiations would continue, last night, Governor Walz (DFL-MN), House Speaker Melissa Hortman (DFL-36B, Brooklyn Park) and Senate Majority Leader Paul Gazelka (R-09, Nisswa) met to discuss the stalled budget negotiations. This...
read more
Minnesota Report The results of the University of Minnesota Regents selection was announced by voice vote, but no documentation was available from the floor yesterday. As we now know, Mike Kenyanya was selected as the Student Regent, Jaynie Mayeron 5th Congressional...
read more